From W.Bro Graham Watson
On Sunday the 14th July I attended a 61 mile cycle ride out of Peterborough with my Nephew and Niece, it was their first long distance ride and they did very well although I had to hold back to look after my Niece. We did the ride in 4 hours 11 minutes on a flat and windy course. I must say the first 25 miles was the most boring riding I have ever done, riding through the Fens on the flat and into wind made it even worse, I shan't be doing that one again.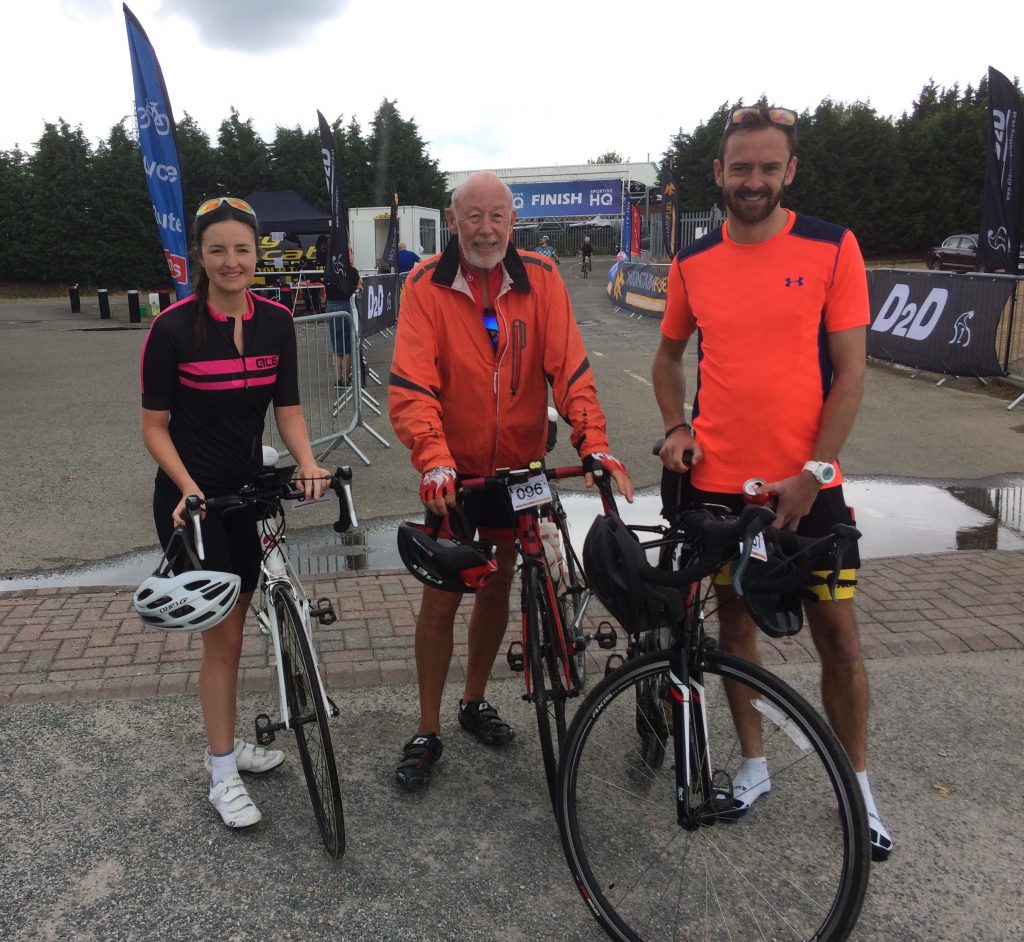 Sunday 4th August saw me in London for the Prudential Ride London 46, cycling from the Olympic Velodrome in Stratford (next to West Ham's football stadium) to Canary Wharf, City of London, Richmond Park, Hampton Court, Wimbledon Hill, Putney and finishing on the Mall in front of Buckingham Palace. I rode for the British Heart Foundation Charity and raised £460, £10 per mile. Without stopping I completed it in 2 hours 36 minutes, well chuffed especially as for the last 2 miles my rear gear cable broke and I only had 2 gears and they were high ones!It was my second year and a brilliant day out, cycling on closed roads around London and Surrey I can recommend it. The public support it brilliant, attending and cheering you on which does help towards the end when climbing Wimbledon Hill.
I'm not sure I'll do it again as the hassle of having to register on the Saturday is a pain!